The city of Udaipur which is known as the City of lakes among its visitors and citizens is also known for its varieties of street and royal dishes that one should definitely try if you are travelling in Udaipur.
These are 5 dishes you must try if you are in Udaipur
(as the list never ceases to end)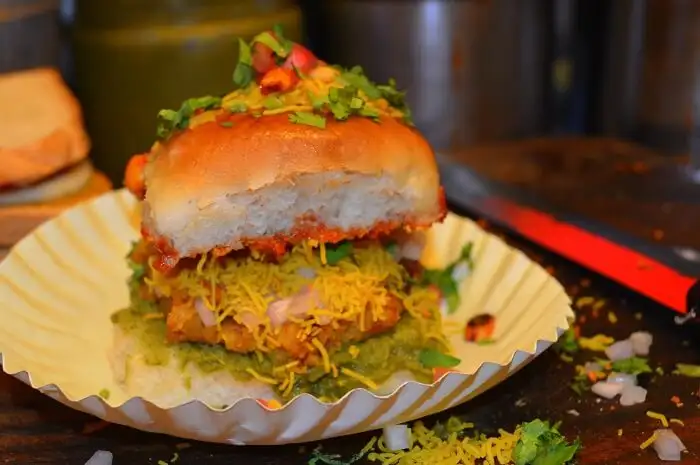 Dabeli
Dabeli can also be known as the Rajasthani burger as it includes a variety of ingredients and
the chutney or the special sauce makes it an experience for the taste buds. The perfectly
boiled potatoes garnished with chillies, tamarind, garlic and pudina chutney are placed
perfectly in a bun topped with pomegranates, bhujia and roasted peanuts.
This is not just a street food in Rajasthan but is unique for its taste as it oozes out the best
of emotions you can encounter while you are travelling in the streets of Udaipur.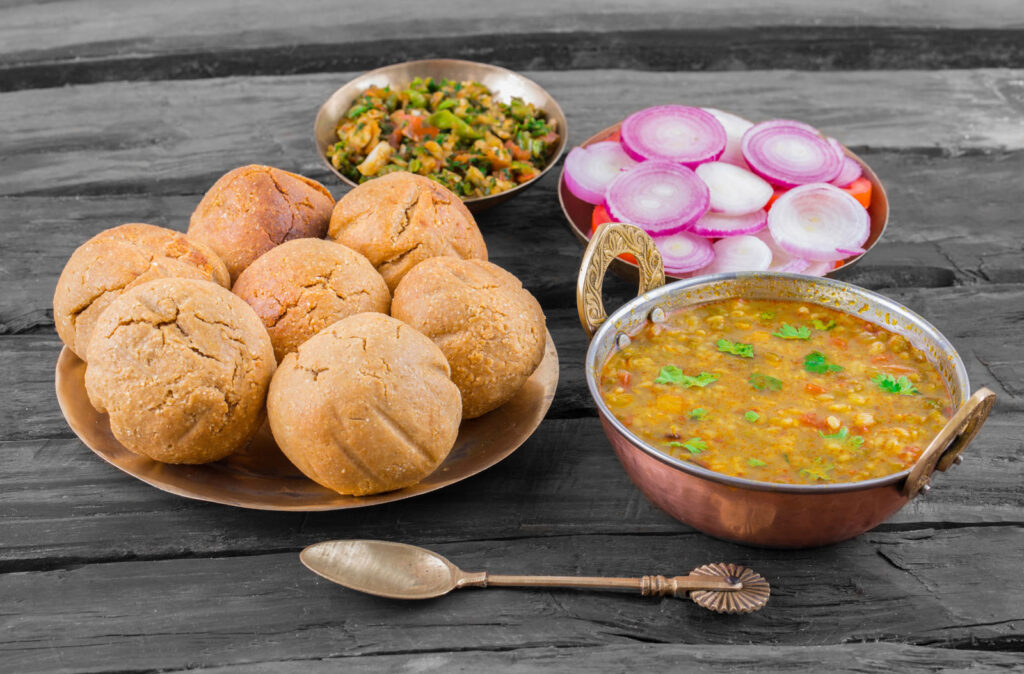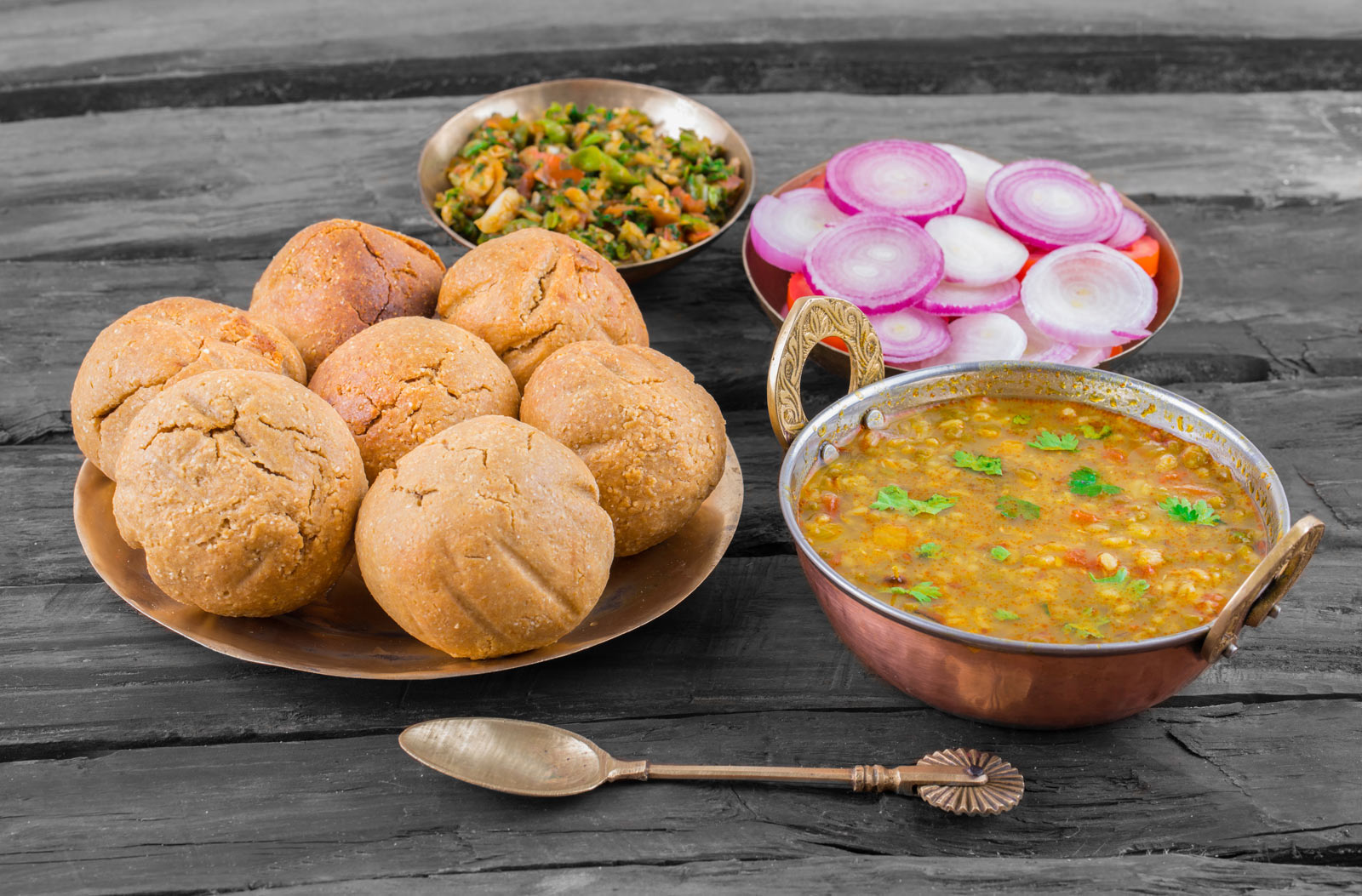 Dal Bati Churma
The recipe of Dal Bati Churma comes with a unique combination of three specific
ingredients that provide a blast of taste together.
First comes the Dal and for the Dal is generally a combination of the big trio of lentils which
are Masoor, Mung, and chana but sometimes any one of them will also work wonders.
Then comes the Churma, which is basically crushed jaggery, the use of sugarcane jaggery is
seen dominant in this preparation
and finally the baati, baatis are soft doughs or balls made out of wheat or white flour baked
in an earthen oven. In the end you combine all these three and savour a taste of the kings in
utter delight.
Laal Maans
The state of Rajasthan is famous for many things, the gigantic sand dunes of the thar, the
royals residing in these sand dunes and the special peppers they added in their food.
Laal maans is one such dish that the Mewars of Rajasthan adored and relished in ecstasy.
Laal mans is that mutton preparation that leaves a serene after taste of sweetness but has a
hot meltdown of emotions when served.
Specialty, if you ask?
As the name suggests its filled with the exotic chillies of Rajasthani cuisine that can work
wonders in your mouth.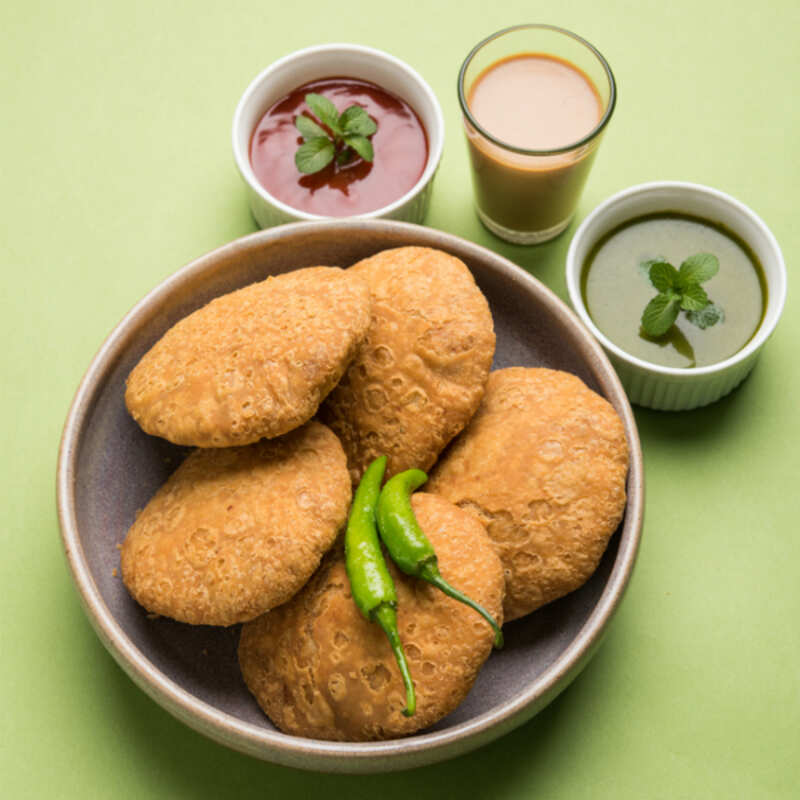 Pyaz ki kachori
Kachoris are loved all across India. Be it the simple Kachoris or specially made with a
stuffing that melts in your mouth. From Paneer to Pyaz( Onions) , kachoris are attractive.
From the first crispy crunch to a succulent fillings of onions that leave a creamy and juicy
aftertaste is something that feels out of the world. Pyaz ki Kachoris are available all across
Udaipur as a celebrated street food and is a must eat if you are in the city.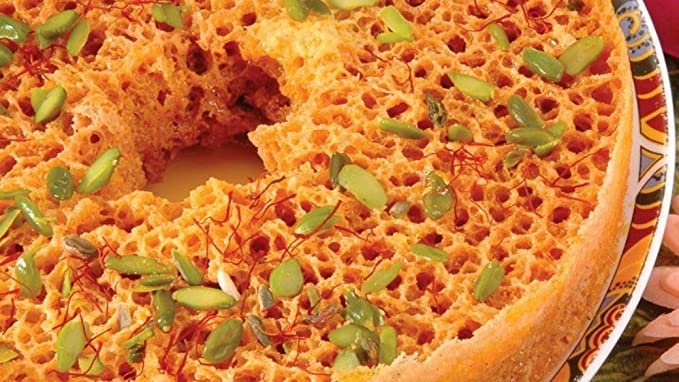 Ghevar
Udaipur. For some Halwais(sweet makers) a Ghevar is a work of art and skill. They are disc
shaped in nature and are prepared with a honeycomb pattern. The ingredients are simple:
Maida(refined flour), ghee( clarified butter) and sweet for that sensational taste. Along with
Ghevars, Udaipur is sacred when it comes to tasting heavenly sweet dishes such as the
Malpua, Rabdi, Doodhiya kheech and many more shine on the list.
So go on and try these dishes to your heart's delight if you are experiencing your stay at
Udaipur. The city will never fail to surprise you and your expectations of food, love and
culture.