The city of lakes is home to one of the most unique forms of
art and craft across India. The city celebrates life in full
ecstasy and never fails to capture attention from its travelers.
So, here are 5 things you can get your hands on if you are in Udaipur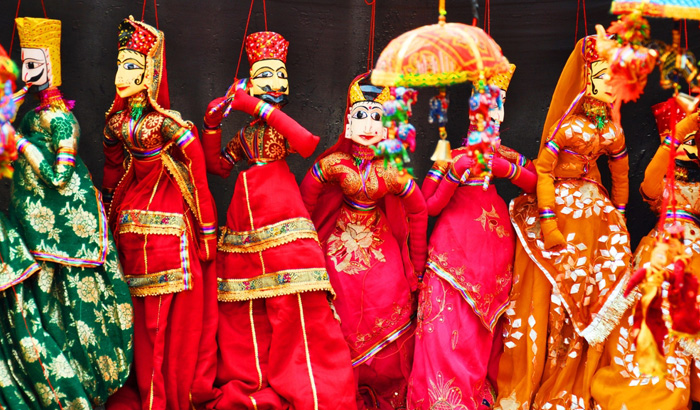 Puppets in Shilpgram
The shilpgram market as the name suggests is a village for artists. Many new and old artists
alike gather at this place each day to sell out the best handicrafts they can deliver. From
handmade paintings,clay figures, jewellery and most famously puppets. Shilpgram also hosts a
puppet show which is quite famous across the city and is sure worth someone's time.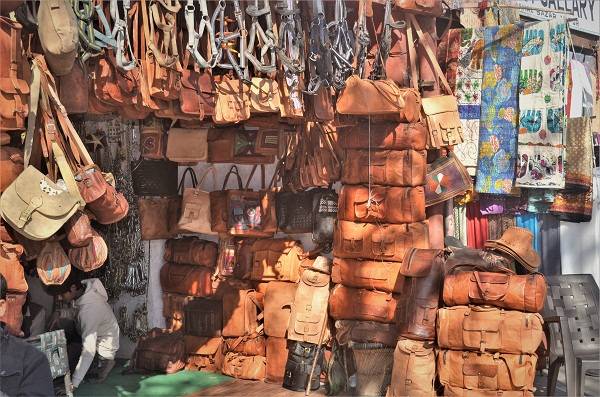 Leather items in city bazaar street.
This street is renowned for its distinctive craftsmanship in the field of leather products. From
bags to shoes. Decors of all kinds that have the artistic imagery of the craftsman's efforts are a
delight for the eyes and a luxury to wear all along. The best part of the whole thing is that it's
reasonably cost friendly.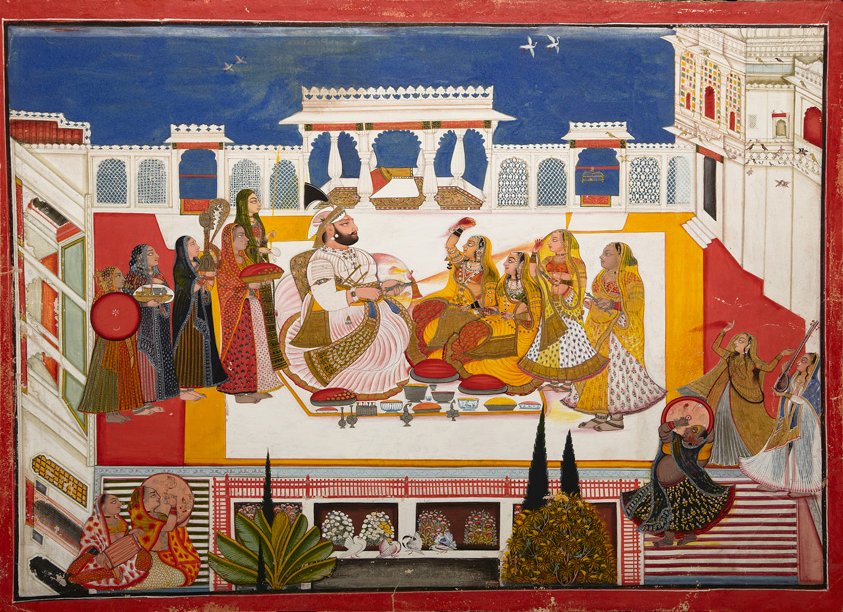 Handmade paintings in Hathipole
Udaipur is always appreciated for its distinctive craftsmanship in art and craft. Hathipole market
is an exclusive market. The market holds beautiful handmade paintings, from watercolor to oil,
sketches, Indian or Western style. This is a haven for artists and is visited by people from across
the globe for its unique versatility.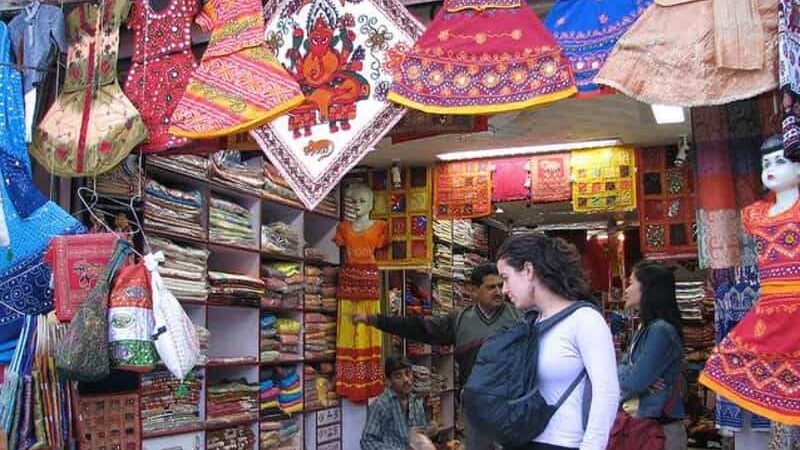 Clothing in Bapu Bazaar
Bapu Bazar is one of the first choices among Udaipur citizens when it comes to buying fine
clothing. Be it a ghagra or a lehenga, juti or pagdi, this market maintains its professional
authenticity amongst all others. The most eye-catching collection of Indian handloom is present
in this market and is a resort for shophoppers who love to indulge in the beauty of Rajasthani
clothing and culture.
Handmade jewellery in Ghanta Bazaar
Jewellery is a timeless piece of craft which never fails to seize the attention. Ghanta Bazaar
holds home to the most enigmatic jewellery and is praised around the world for its cost and
professional courtesy. Handmade jewellery is not uncommon to the people of India, be it royal or
tribal, this market is home to one after the other jewellery shops that surprised even the critics
for their intimate beauty.
Udaipur is not just the city of lakes, it's much more interesting when you start discovering and
seeking it. So forget not to find your exclusive item in Udaipur, Rajasthan that will be a timeless
memoir in your life.