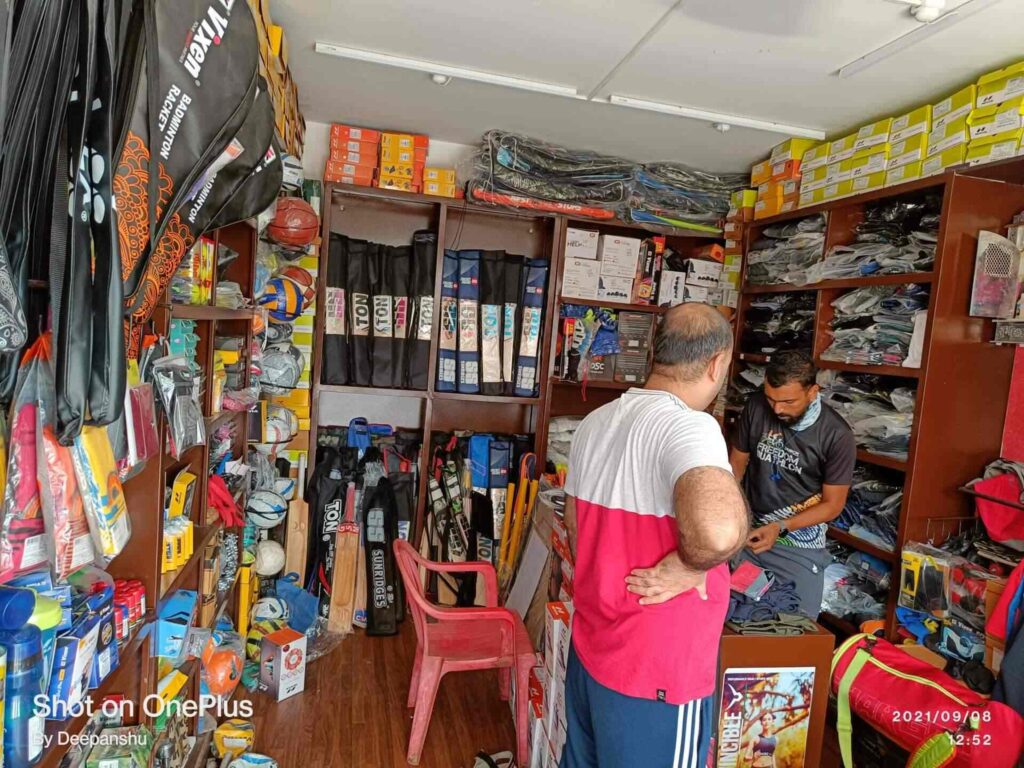 NV SPORTS UDAIPUR
I have recently shifted to the city of lakes, Udaipur. The whole vibe of this city can never be expressed in words and people here are so nice that it didn't even take me time to gel up with people around me. I was best friends with most but Prasoon was the one who was closest to me and it was his birthday in a few days.
Even after exploring half of the city, I was unable to find something which suits his personality. Then my neighbour told me about NV SPORTS which is a shop that deals in sports accessories which even includes customized t-shirts. And immediately an idea struck my mind to give my friend something related to sports.
I asked my neighbor about the address, she told me that the shop is located in VARDHMAN COMPLEX, NEAR CPS SCHOOL  BHUPALPURA. And in no time I was right in front of the shop. I was quite impressed with their collection of Sports accessories and they had almost every item in their shop.
I chose a gift for my friend, while I was at the billing counter. I got a chance to meet the owner of the shop Mr. Vatsalya Kumar Yadav and he told me about their wide variety of customized T-Shirts available with them and their dealing of all sports items from Meerut. He even told me that he started this shop in January 2021 in association with Nidham Singh Yadav.
He shared with me their shop's card which mentioned the working hours of the shop that was from morning 10:00 a.m. to 08:00 p.m. and also their contact number as 7737984288.
I loved how NV Sports have made the availability of Sports products so easy.